[ad_1]

KOLKATA: Satellite centres in
hotels
opened by
hospitals
during the peak period of the second wave are now gradually closing down following a sharp fall in positivity rate over the last fortnight. Even stadiums that were converted into field hospitals, like Kishore Bharati and Salt Lake stadium, are being utilized as
vaccination centres
by the hospitals. These units accommodated
Covid
patients with mild-to-moderate symptoms, where the attached hospital treated them under the care and guidance of their medical teams.
President of Hotel and Restaurant Association of Eastern India (HRAEI) Sudesh Poddar told TOI that hospitals are now releasing hotel rooms that were used as satellite centres because of a sharp decline in the number of patients in the last two weeks. According to Poddar, in the first week of May, the peak period of the second wave in the state, around 2,200-2,300 rooms were still being used as satellite centres across 35-40 hotels.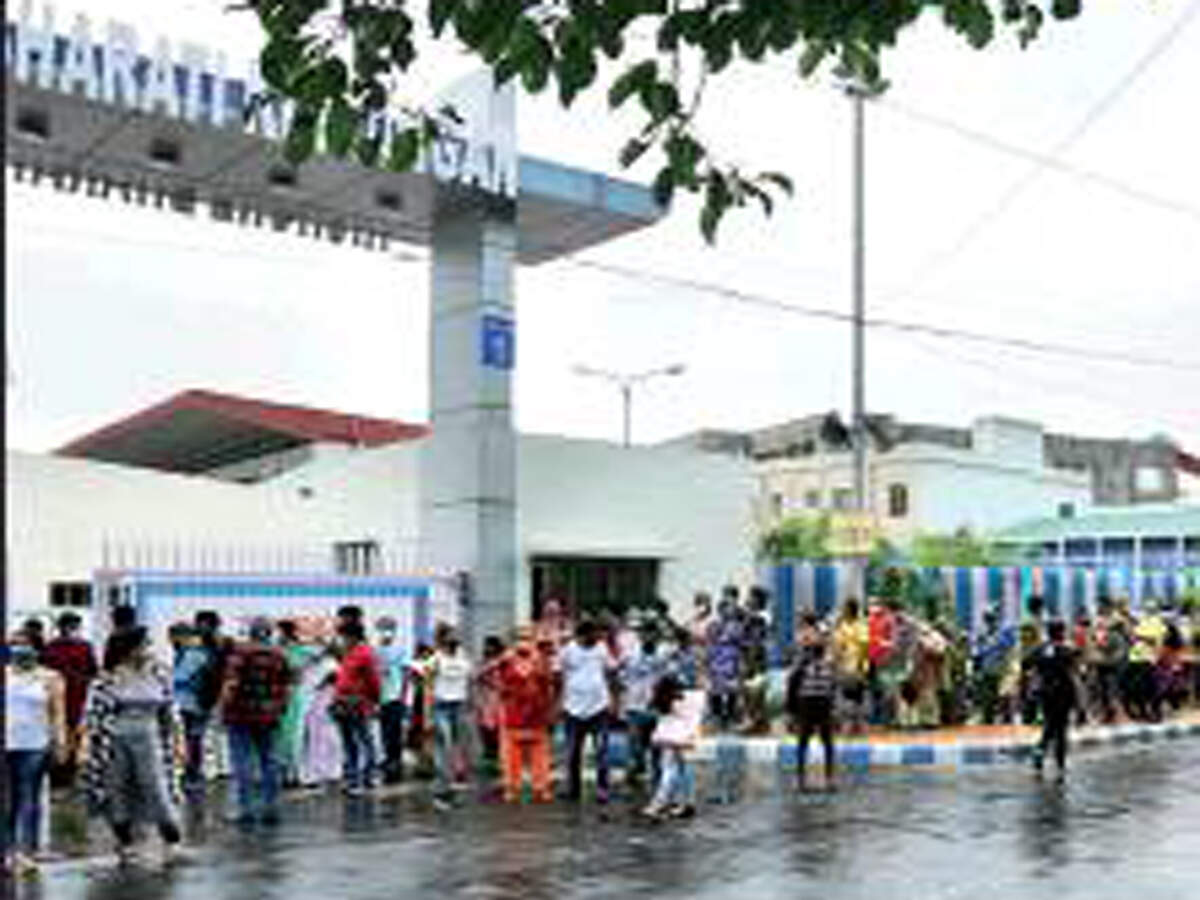 "The occupancy during the peak period was 90%-100% in most of them. At that time, it was difficult to get a bed. Now the occupancy level in such facilities has gone down to 10%-15% or less as a whole," he said.
The general manager of Lalit Great Eastern, Dilip Mishra, said the hotel has started the process to discontinue its satellite facility from Monday, June 14, as there is no patient now. Lalit Great Eastern had a tie-up with AMRI and had one of the biggest satellite facilities in the city with 100 rooms and 200 beds. "We are now preparing ourselves for normal guests," he said.
President of Associations of Hospitals of Eastern India, and Group CEO of AMRI, Rupak Barua told TOI the hospitals have started to close down satellite facilities as there is not much demand at present. "Most of the rooms in satellite facilities have been closed," he said.
According to Barua, AMRI had converted Salt Lake stadium into a Covid hospital, which is now being used mostly for vaccination.
"We will continue the Salt Lake facility for sometime, as long as there is a risk of a third wave," he said. The chairman of Medica Group, Aloke Roy, said the hospital was facilitating 5,000 vaccinations per day at Kishore Bharati Stadium, which had been converted into a Covid hospital in association with ITC.
The tie-up between hotels and hospitals for satellite beds was a lifeline during the second wave of Covid. During the peak period, most of the hospitals had a waiting list of 100 patients. HRAEI had joined hands with the Association of Hospitals of Eastern India (AHEI) to solve the acute problem. HRAEI has over 800 members in Bengal and has 60,000 beds under its members. During the first wave of Covid, too, the association had offered over 1,000 rooms.


[ad_2]